How did I write my first Game Maker book and lessons I learnt
Life is very specific about Living. If you are not leading it, it will lead you. I am a simple guy who is living his moderate life with hope and dreams. I used to think someday I will write a book, a book on life and will become famous. T.V reporters will be knocking at my door for interviews. Will Smith will be shooting pics with my book and the thoughts were endless. Every single day, I thought to do something but used to go to the bed without doing anything.
We all have dreams, dreams filled with fame, money and girls. I had the same. But I didn't know what path I should take to reach there. I love creating games but I left them because I thought what I will get after all, just a job in a company. I thought to be a music rock star, but i don't have good voice. I thought to be an artist but left because learning is pain. I started many things but left everything after few days of starting. The problem was focus.
It took me seven years to realize that if I didn't start and complete something; my life will always be the same. Then I set a mindset of creating a game maker book for beginners with lots of doubts. I was neither an expert in it nor i am now. But I looked up and gave courage to my heart, "If he leaded me here, he will lead me further too".
I started writing the book. After couple of pages, I realized it's not working. I felt completely lost. I said to myself, "it's not working…Leave it". But I used to motivate myself. Fight back fight back. Nobody is going to remember your name if you will not suffer this pain now. I started my book on November, a month before my exams. I have to concentrate on my exams too. I had 15 backlogs. I cursed myself for starting this project. My mind told me that you can do it. It's your last chance. If you didn't clear your exams then you are screwed. I couldn't leave my book too. So I created a schedule. But doing things on time takes great discipline and focus.
After lots of hard work, I cleared my exams except one (Maths). My family was happy because they thought I will never able to do this. I was working on my book side by side. After a year I completed this book. I know many will be amazed that it took so much time. But writing your first book with lots of problem in life is as hard as climbing mountain. It was still not completed. I have lots of idea to put in it. But I don't know, what comes to my mind. I called up a friend and told him to buy a web hosting for me. He told me that it will cost 50$. I hesitated, but I convinced myself, "how can you move forward if you are not ready to sacrifice something". I had 35$. I arranged 15$ from friends and bought the web hosting. I was very happy. My book was still incomplete. But in hurry, I created a pdf of it and uploaded on Gumroad. I was dying to announce in the forum. I wrote a post about it in few minutes and posted on GMC. I was expecting some good replies. But the next day, I got flooded with some bad (What I felt at that time) replies because of my grammar and lots of mistakes. I sent the book to one of GMC member and he stated that this book is not even worth.
I was shattered. For the first time in life, I didn't give up and put lots of efforts. I told my brother that everything is over. He laughed at me. I cursed myself for this idea. I cursed God for making me unlucky. I felt bad. Now I was thinking what I should do with this blog. I wasted my money that I was saving from more than a year. Whenever I used to get email from the community that somebody replied to your topic. I didn't have the courage to open the link.
I started living my life with no motivation. Months passed. I posted few posts on my blog. But everything was feeling meaningless. Then I made my first sale. I was on cloud nine. The whole day I was dancing. Because it was first money, I earned in my life. I e-mailed my first customer and thanked her for buying the book. After two days, I got a reply, "Your book is a flop for me. I don't even know anything about game development".
"What's the problem?" I asked with my eyebrows up.
"I didn't understand. It's not stepwise. There are many places where you can put screenshots for details".
Somebody in forum said that I was using too much screenshots to increase the page count. And now my first customer is saying that she needs more screenshots. I told her that I will update this book. She replied okay but if you can't then refund my money.
I felt low again. Till now I have only one sale with a bad review. I started to reformat it. But now I was reformatting it just for a customer. Days passed but it was taking too much time. I emailed her few times to get some advises. But she stopped replying. I refunded her money. I left the book once again.  But after two weeks I had another sale. So I reformatted the book and emailed it to my new customer. I got a positive feedback for the first time. I felt peace in my heart. I started publicizing it on forums. I also got banned for it.
A guy Round messaged me on GMC to ask about my book sales. I had only 3 copies till now. He told me to sell it on my own website by PayPal. Many people are not comfortable with Gumroad. I followed his advice and set it up a e-commerce plugin. He gave the idea to sell it on Amazon Kindle and I thought to give it a go. I uploaded it on Amazon. After 15 days he asked me about book sales on Amazon. I replied with hollow heart that I didn't earn anything. He looked confused. On the next day, I got an email from a buyer who was asking for the resources for my book. He said that he bought my book from Amazon. I was amazed because I got no email for any sale. I opened my Amazon account and checked. It was still showing zero sales. After few minutes of trying, I realized Amazon shows sales according to the region. I saw that I have sold five copies till now. That was the moment I was waiting for. Till now I have sold 9 copies on Amazon, 3 copies on Gumroad, 1 copy through my blog.
Don't start to calculate the earnings. There are lots of deductions by these services. Amazon is confusing to me till now. I haven't been paid anything from them. You can't withdraw from Gumroad untill you have 10$ in your account. I have been paid by PayPal only. I have earned 25$ (approx.) only in five months. But I am satisfied. I Because I thought I have lost the fight. I will never be able to sell it. It's half the money to get next year web hosting. I have lots of plans and hope now. I learnt many things like how to set up  your blog to sell digital products.
Few things to share:
1)  Never Ever give up: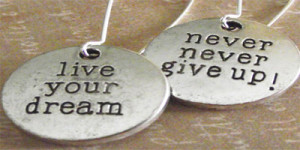 It's easy to say, but hard to follow. But please find a reason; find a motivation that can ignite the flames in you. Things will never be the same. If you are not getting the results you expected then don't worry. Life can change any moment.
2)  Do what you love: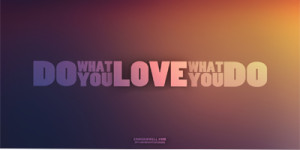 I know you have heard this many time. But let me tell you. I love creating games. But I want to be a writer in life. I left creating games because I thought its stopping me from my main purpose of life. But instead of writing something all I was doing nothing. I was too scared to write something. But this hobby only gave me the courage to write and after completing this book. I have the courage the write more. Now I have the hope that someday I will be there, where I want to be.
3)  Don't expect: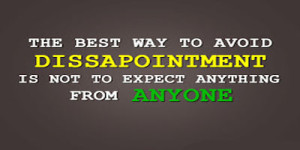 I know it's hard but don't expect much. Because expectations can lead to disappointments and that can lead to failures.
4) There will always be up's and down in Life: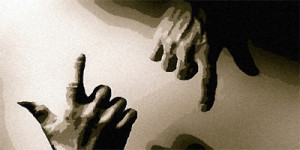 Whether you are a simple guy or a rockstar. There will always be ups and down. If things are not as you want, then don't worry. Believe in yourself. Believe in God and believe in miracles. Miracles happen every day.
5)  Ask for help: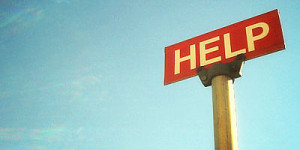 If you are not good in any area then ask someone who is. Don't let your ego stops you. There will always be someone who knows what you don't.
6) Don't get frustrated:
Don't let your feelings take you out of the right path. I have never seen anyone becoming successful in business by moaning and complaining. Have a direction, use your own dreams to feel motivated and make your decisions based on realistic arguments. Your feelings can be the toughest obstacle to overcome in the "success road", so keep yourself under control and don't get frustrated so easily.
7) Take Risks: 
Many people are too afraid to take risks. Don't let your fear be more powerful than you dreams. Risk it all. You have nothing to lose. You came in this world naked and you will go from here empty-handed.
When the final book is written on your life let it shows your wins and your losses but don't let it show that you didn't play….