Drawing Pin Up Girls complete courses
Draw Pin up girl complete course
If you think you are an artist and can't draw a pin up girl then you should change your thinking. There are lots of tutorials and books available on this topic. But I prefer video tutorials rather than books. There are lots of tutorial on youtube. But they are not somehow complete course. I surfed a lot to find these best and complete courses on drawing pin up girls.
1. Pin Up Girl Illustration Tutorials: How to Draw Cherry by Paris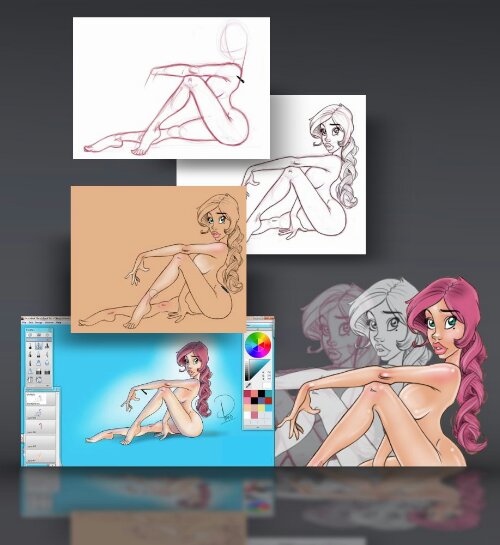 Your instructor will teach you the finer points of illustrating your own spokes-model or "pin up girl" which you could use for a variety of marketing needs: eye-popping email campaigns, website ads, a hostess who explains features of a game or application, and of course she could be a traditional pinup girl on a print poster or calendar for your company. 8+ hours of tutorials.
2. How to Draw Pinups and Sexy Women: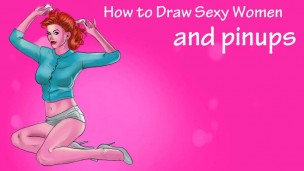 Learn the foundations of what makes for successful pinups, and even learn how to make money drawing pinups. 18 hours of course. This is another complete tutorial on this subject. Currently Udemy is giving this course in only 10$ by using coupon code : JAN10
3. Designing Pin Ups Girls with Paint Tool Sai by Chris Harper: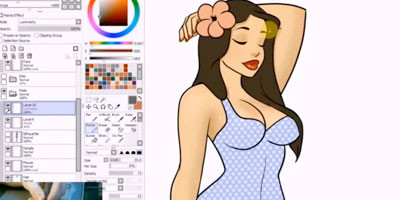 Popular Pinup artist Chris Harper who is very well known by thousands of people as "TheCosbinator" on deviantart.com , has created this 5 hour multistage course to demonstrate his skills. He
teaches you the basics of the software "PaintTool Sai" and how he uses the software to sketch, ink and fully color 2 of his trademark retro style pinups !
The videos are in HD .mov for Quick Time Player but can be played in most common players. The
software used to demonstrate is Paint Tool Sai but you can also follow along the drawing, inking
and coloring stage with any major artistic software. The course is in english language, in real timme and downloadable to your computer only.
*Bonus Material: "Copies of the Rough sketches", the "Line-art images" and the "final finished Pin
Ups".
4. Sailor Pin up girl tutorial series: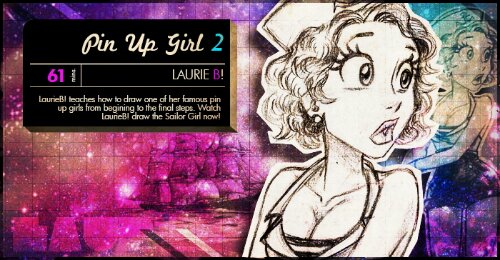 This sailor pin up series from LaurieB! will walk you through the steps of first creating a few different
thumbnail sketches all the way to finishing the completed drawing of this sexy sailor girl.
Here's What You Will Learn
-How to Pose your Character
-Costume Design
-Adding Detail and Shading
-Focus on the Hands
-Enlarging a Sketch to a Full Page
-Polishing Line Work
This lesson is the perfect followup to the other figure drawing lessons from LaurieB! You're going to take
everything that you have learned and put it together into one finished drawing.
5. Cartoon Pin Up Girl Video Series: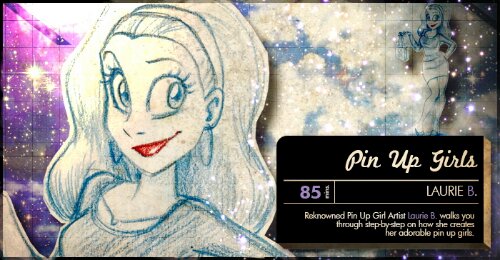 In this series LaurieB! will give you a behind-the-scenes view of the process that she goes through to take one of her famous cartoon pin up girl illustrations from start
to finish.
To start off you will take a look at the sketching process where you are defining your characters and trying to work out the pose and look for your character. Once you have worked through a few initial sketches and decided on a pose that looks promising then she
will walk you through the initial construction of your cartoon pin up girl. This will really help you understand the underlying bone structure and why it's essential to drawing natural looking characters. As the drawing progresses you'll work through the rough line drawings right through to the finished product that's colored in with pencil crayons.
6. Space Pin up Girl Illustration Course: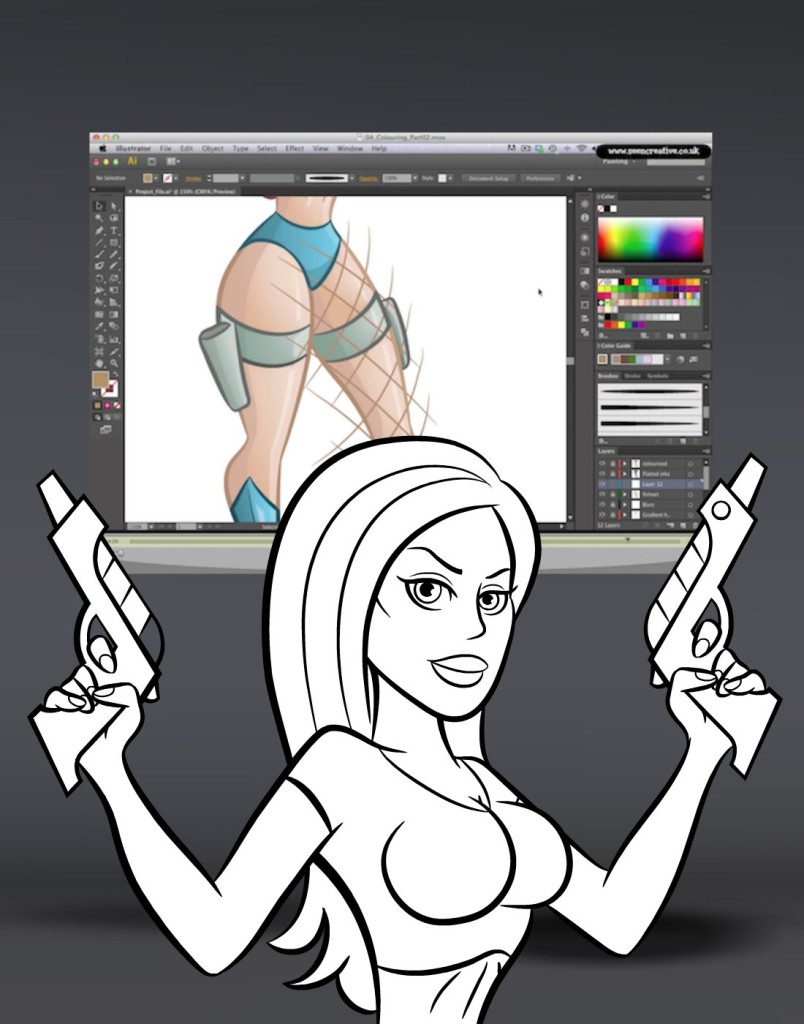 Learn to work with amazing brush tools, shade using gradients, explore clipping paths, compound paths and much more. The tutorial is divided into the following four parts: brush tools, inking, coloring, and shading. The course is 3 hours long and easy one.
Good Luck and Happy Learning…