Online Income Report #1

This is my first income report. From the next month I will be posting my monthly income reports. My income is still not worth mentioning but I think it will help the readers to get a clear idea what experiments I did with myself and my website. I opened my website on 6 November 2013. I chose Gumroad at first. I didn't get any sale for two months. But after many days I got my first sale and few people who gave me some good advice. You can read the whole story here.
March: 14th March was the day when I published my book on Amazon Kindle.
Total sales: 9
Money earned:
Amazon :
Amazon.com      – 11.88 USD
Amazon.de         –   1.76 EUR
Amazon.com.br  –   4.09 BRL
Gumroad: 4.99 USD
Website: 3.99 USD
I cannot withdraw money except from Amazon.com until the money reaches 100 in different amazon markets. For example, if I earned 100 euro in Amazon.de then only Amazon will pay me via check. So I will not count the money from these markets. But I will still include them in my income reports. Amazon takes a big share from my sales. At the end of the month all I was left with 11.88 dollars. After two months when Amazon paid me, it deducted 30% of the money as tax. So all I got was 8.32 dollar. Gumroad don't let you withdraw money until there are minimum 10$ in the account. It also deduct 0.50$ from every sale. So I got 4.50$ in my account. My website earned 3.99 dollar. In which PayPal paid me 3.50$. So at the end of the month all I got was 11.82$. Enough money to buy a shirt.
April:
Total sales: 21
Money earned:
Amazon :
Amazon.com      –  22.34 USD
Amazon.co.uk    –   5.62 GBP
Amazon.de         –   1.76 EUR
Gumroad: 4.99 USD
Website: 2.99 USD In April I changed my book cover and I saw a boost in the sales. I also run a discount for few days. So I got a sale on website too. Gumroad gave me another sale. So now my total amount reached 9 dollar on Gumroad. I still can't withdraw this money. I will be paid by Amazon on 30th June. PayPal paid me 2.50 dollar after deduction.
May: Total sales: 19
Money earned:
Amazon :
Amazon.com      –  21.15 USD
Amazon.co.uk    –   4.08 GBP
Amazon.ca         –   2.12 CAD
Website: 3.99 USD
May was a slow month. Its summer time in India and I feel very lazy in this season. I concentrated on learning to draw. I still have a long way to go. Amazon will pay this money on 30th July 2014. I was paid by my website only. Here is the pie chart of sales for 3 months.
| | |
| --- | --- |
| Amazon | 44 sales |
| Gumroad | 2 sales |
| Website | 3 sales |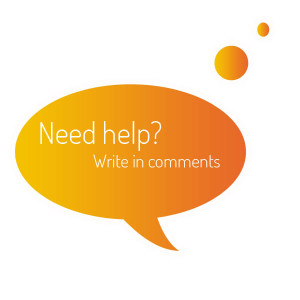 If you have suggestions, advice or simply need help then you can write to us in comments or email at [email protected].