Flappy Bird creator Dong Nguyen is back with his new game: Swing Copters
Flappy Bird was one of the most populor mobile game in 2014, but its popularity led to developer Dong Nguyen removing it from Google and Apple's app stores. Now he's returning with a new game. Its called Swing Copters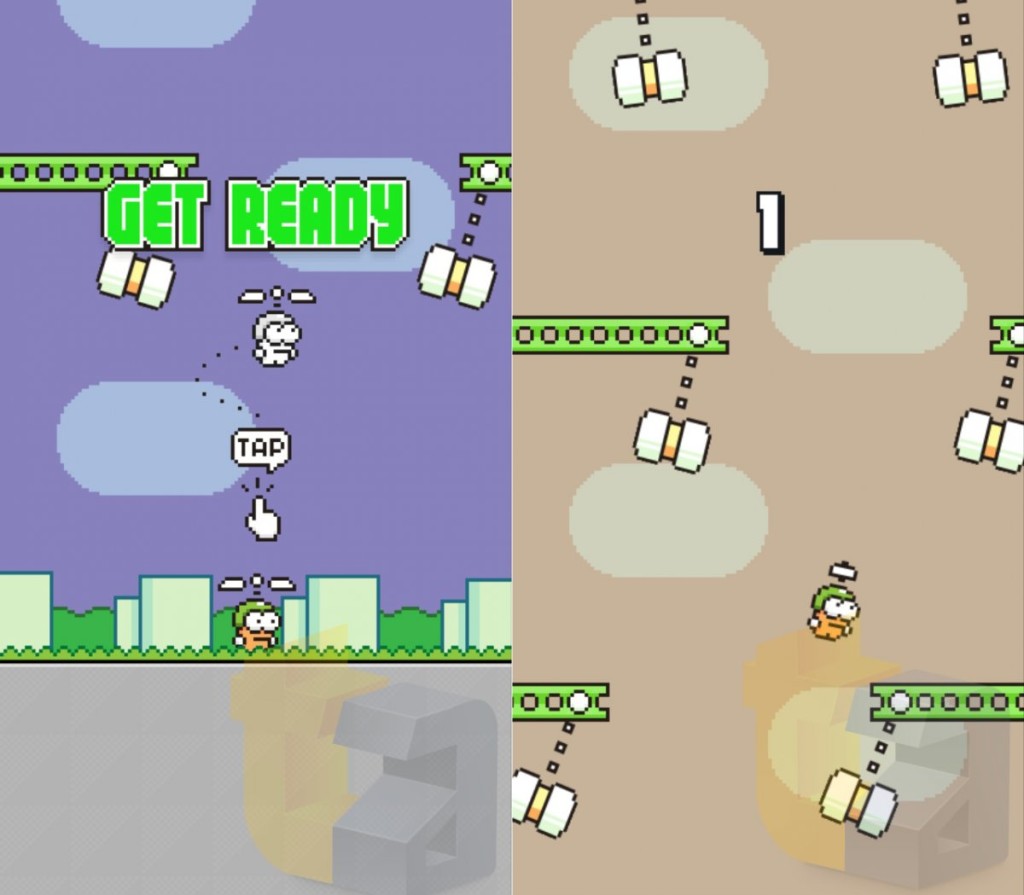 According to the report, Swing Copters will be released on 21 August as a free download, with players able to pay $0.99 (£0.69 in the UK) via in-app purchase to remove advertising from the game.
[yt_Inserter_Single_Video id="634″]
Nguyen has stated this in his tweet that the new game will be released for iOS and Android devices.  How does Swing Copters move on from Flappy Bird's famously-difficult one-tap gameplay? Well, it moves upwards. While Flappy Bird was a horizontally-scrolling game that involved tapping to make its hero flap, Swing Copters scrolls vertically, with players tapping to make a propellor-hat-wearing character move from side to side, avoiding platforms and swinging hammers.