Free Game Art/Assets for Games #12 – Top Down Planes Sprites Pack
When I wrote my first book to teach Game Maker, there was a  top down planes dogfight game tutorial included in it. At that time, I was a complete beginner in game art. I colored a plane sketch found on the internet and create other game assets in Photoshop.

When I compare them with my new art pack, I feel happiness that I did not give up. I have improved a lot and still have a long way to go. I can add better graphics for my book(currently updating) now. I always wanted to create these sprites. So this game art giveaway is special to me. If you are making a top down plane game or dogfight game then this game assets pack is for you.
Check out the preview: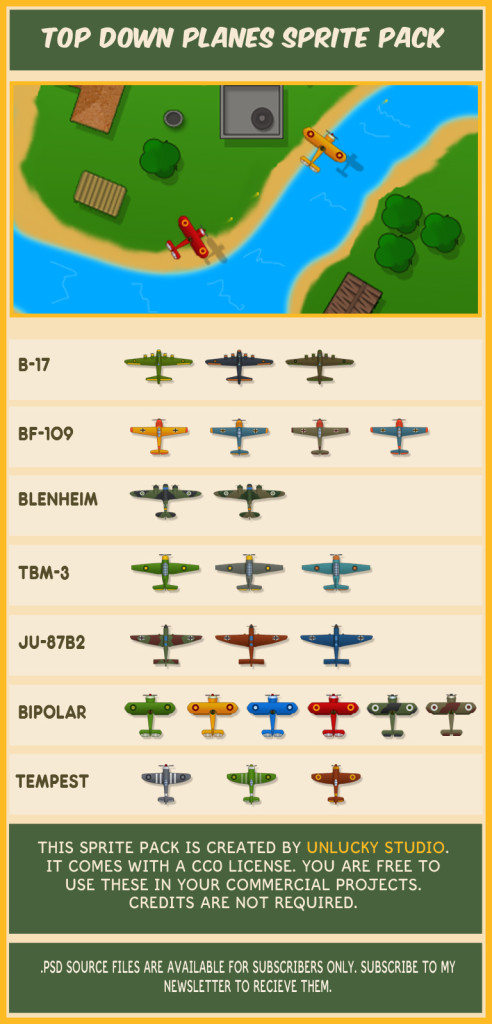 Download this sprite pack from here.
It includes seven different models (two bomber and five fighter planes) in various designs. There are total 26 sprites.
B-17 (4 variations)

BF-109E (4 variations)

BLENHEIM (2 variations)

TBM-3 (3 variations)

JU-87B2 (3 variations)

BIPOLAR FIGHTER PLANE (7 variations)

HAWKER TEMPEST MKII (3 variations)
Game Preview: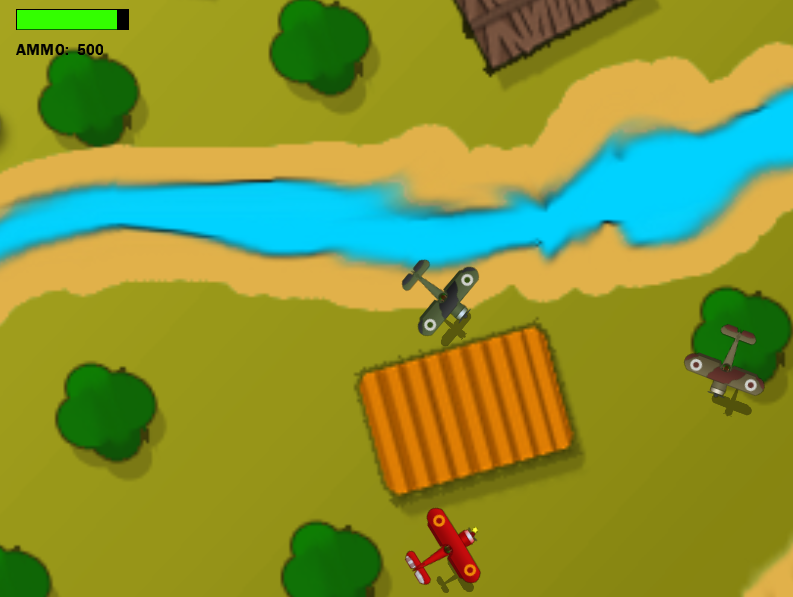 You can download the sample game from here. I changed the planes sprites only. All other assets are old.
I have already mailed it to my subscribers nine days ago. They also received the source files (.PSD) in 512 px, another advantage of being a subscriber. If you want to create more variations or edit the planes then I suggest you to subscribe to my newsletter to get the source files.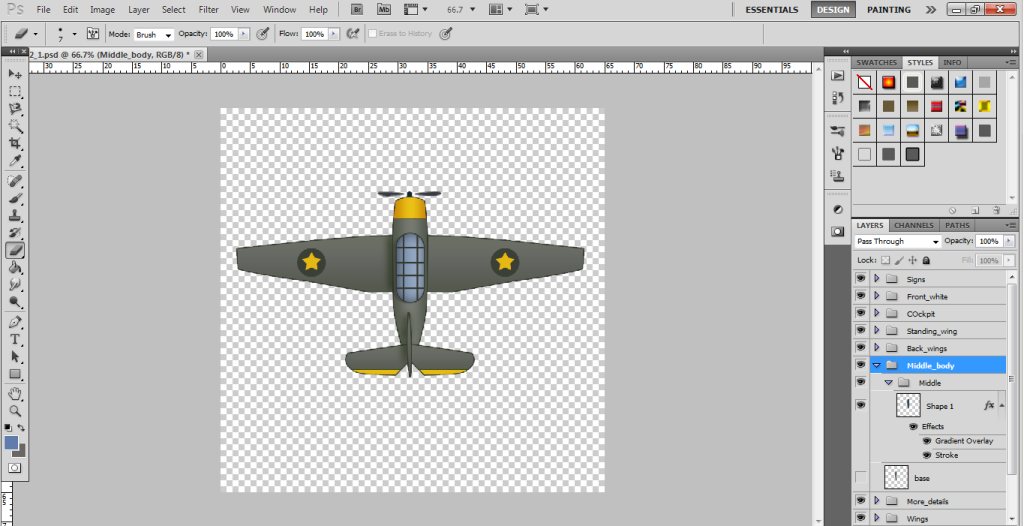 If you have any requests, suggestions or used these sprites then do send me your e-mails. Your support always motivate me to provide quality work.