Game Art Giveaway #9 – Cartoon Game GUI Pack
I pledged to create and share free gameart every month. But I couldn't keep up. I realized work load gets doubled after marriage and a job. I have stopped for a while but didn't quit. This month I am sharing a GUI (Graphical User Interface) pack for my readers.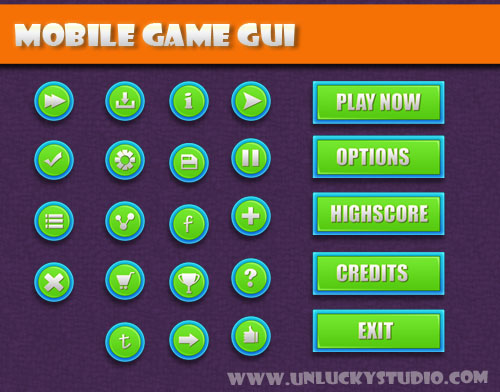 This pack includes:
Five Menu Buttons
19 various type of buttons
The Font used in this pack is Impact. It is Windows default font. This pack also have an extended pack that you can buy at 2.99$ only. Don't worry, this is not a click and bait deal. These few dollars and Thank you e-mails motivate me to work better. I will keep sharing free game assets no matter what. I just need your support. So if you like my work, please share it with others. Thanks for reading. You can download the files from here.
Regards,
Sujit Kumar Yadav