Best Software to Create Game art
So, you are searching for the best software to create art for your games. You don't want to settle for the less. You just want to find the best of the best tools that will make your life easier. That will just read your mind and draw all the game assets in minutes. Too good to be true. Yes, the truth is, "There is no best tool". Not even Photoshop is the best tool. Game art has a wide range of subjects. You can't perform every task by it. So stop searching for the best tool.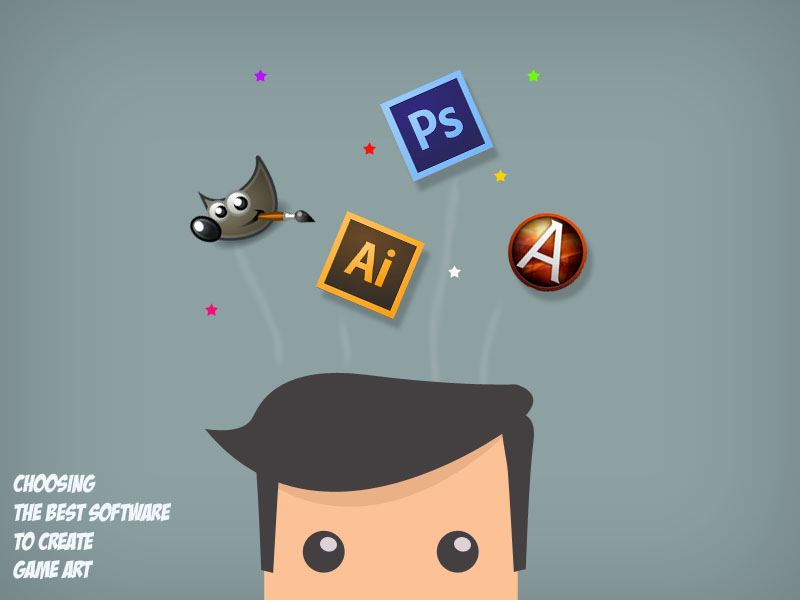 When I entered into Game development, I wasted many years just to find the "Best software to create games". I wanted it to be perfect. The Game engine that can do everything. That have all the bells and whistles. I downloaded from Unity to Game Maker. Same way I downloaded from Photoshop to Gimp, in a hope that I will start learning when I will get the perfect tool on earth.
I never realized my Monkey mind was stopping me from learning. It is one of the blocks, newbies face. The only way to avoid this mistake to grab any of the available tool and start learning it. If it fits your needs then refine your skills else move on. Just don't waste your previous time in searching "perfect things".