I hate you because you are successful
It is a confession less than a post. Many of us are living a moderate life. A life with no great achievements and when we see someone who is more successful than us, we start hating him. The same happened to me.
I am a simple guy from India who has dreams, dreams of being famous, dreams of being a writer and dreams of being an inspiration. But sometimes in life, there comes a point when you get fed up of life, everything seems so wrong. You feel like there is no god and there are no miracles. The same I was feeling at that time. I am a hobbyist game developer who creates game for fun.
When I heard about True Valhalla's success. I really got happy. I thought if he can do then anyone can do it. So I start finding ways to earn money online. But everything I did went wrong and I didn't earn a penny. I used to read his income reports but instead of getting motivated i started feeling jealous and this jealously leaded to hatred. Hatred for just a simple reason, "He was successful, I wasn't". I even sent Ozdy (A guy who was not satisfied from his book) a message to send his book to me. Thank god he didn't respond.
Days passed. I started living my life moderately without passion. One day I wrote a poem (Another hobby of mine) and posted it on the Facebook and a friend of me, messaged me, " I am feeling jealous, you write good". I laughed and replied, "Try again…you will become better than me"  In the night when I was laying and his words came to my mind. They hit my heart. I realized how I was hating a person I barely know, and just for a simple reason. Instead of appreciating him I was wasting my time in hatred.
I felt peace in my heart at that moment. Felt like I was free, like a bird. I opened his website and read his latest income report and close the website with a motivation. I started writing my book, "Game maker for beginners". Many times I felt low again, felt like I should leave this book but this time instead of giving up I listened to motivational speeches, watched motivational videos, read other people's success stories.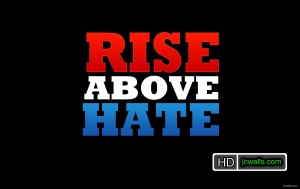 I realized hating someone is a very bad idea. Because it hurts you more than anyone else. It will make you feel weak and inferior. Hate is too great a burden to bear. So instead of hating someone, learn from them. You don't have to love everyone but you should be kind to everybody.
After many months of hard work, i published my book. I had lots of hope from it. Some users got issue with my book because of many errors like grammar mistakes, format, use of copyright material etc. Few thought I stole Game maker default tutorials. It was not their mistake. They were mine. I started reformatting it. But now I was shattered. I was thinking I was wasting my time. Nobody will read it. I stopped the progress. But after few months, i got my first customer. On that day, I realized that success doesn't comes in a day.You have to work hard for it. My first customer didn't like the book mainly because of the grammar mistakes. I refunded her money. This time I don't want to leave it incomplete. I reformatted my book, replaced all the sprites and launched it again. In two weeks I got three sales and who are happy from my book. I know it's too little to be called a success. But its a success for me.
From all this, I learnt many lessons.
-Never hate someone, always learn from them.
-Learn from your mistakes.
-There will always be people out there, who will be willing to help you.
– Help someone too in any way you can.
-We all have something special in us, but not necessary it is the same thing that we need for your dream.
– Try, fail and repeat untill you succeed.
I want to thank everyone who helped me. Thanks to Lonewolf, Round for their valuable help and advice.
At last, I want to say, "All good things are difficult to achieve; and bad things are very easy to get".