Free Game Art/Assets #16 – Side View Cars Assets
Hello Friends,
After the success of our Top down Cars assets pack, I wanted to create a side view cars assets pack too. So finally I am here to share it with you. I hope you guys will like it.
Preview: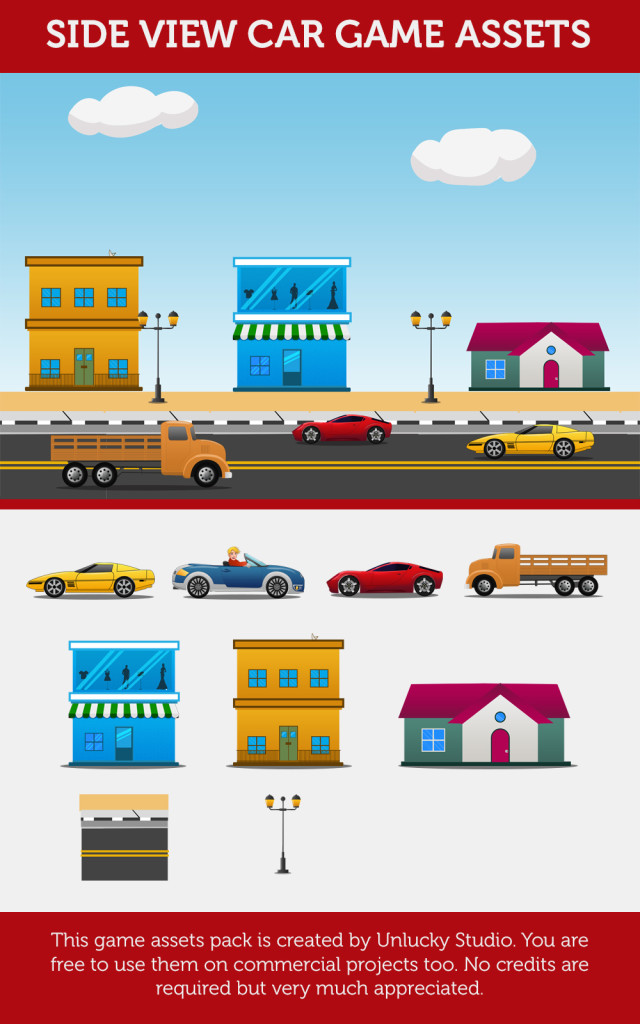 It includes:
4 different type of vehicles in different colours
3 different type of buildings
A road tile
Street light
Game Preview: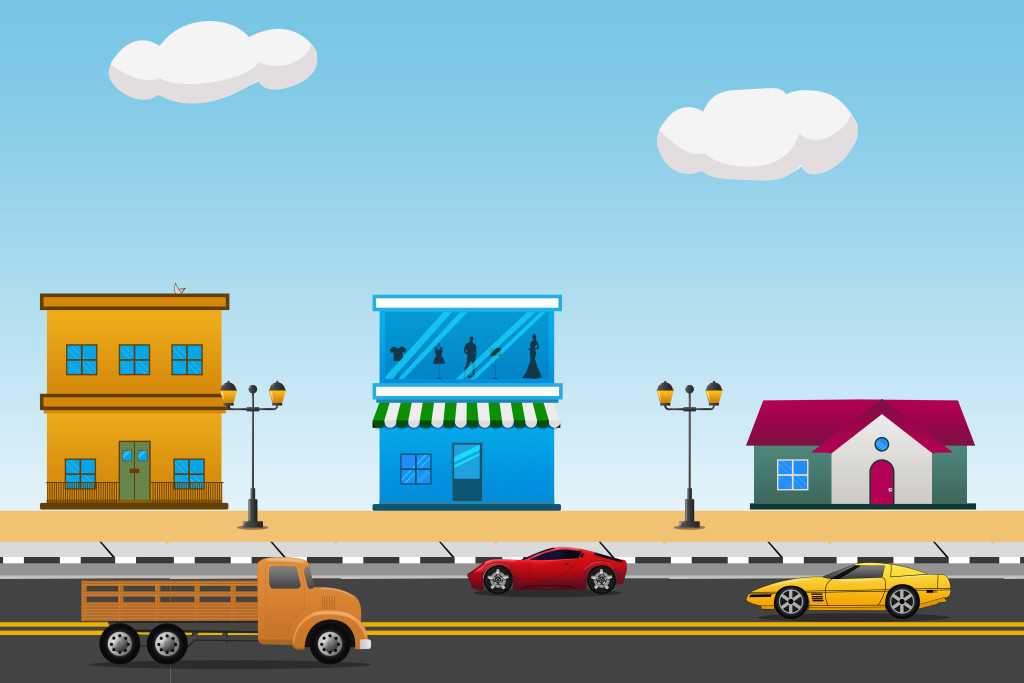 Download the sprite pack from here.
I have already mailed it to my subscribers a day ago. They also received the source files (.PSD) in large resolution, another advantage of being a subscriber. If you want to create more variations or edit the cars then I suggest you to subscribe to my newsletter to get the source files.