FREE GAME ART/ASSETS #15 – TETRIS GAME ASSETS
Hi Friends,
It has been more than 10 months when I shared any game assets or my sad story. My story is not sad now. Everything has changed. I have become a freelancer and I have been earning good money ($500 per month).
I am busy working on client's projects, so I cannot work on game assets now. I will try my best to post few game assets from time to time and I will be running this site as long as people are using it.
This month I am posting game assets of the most beloved game, Tetris.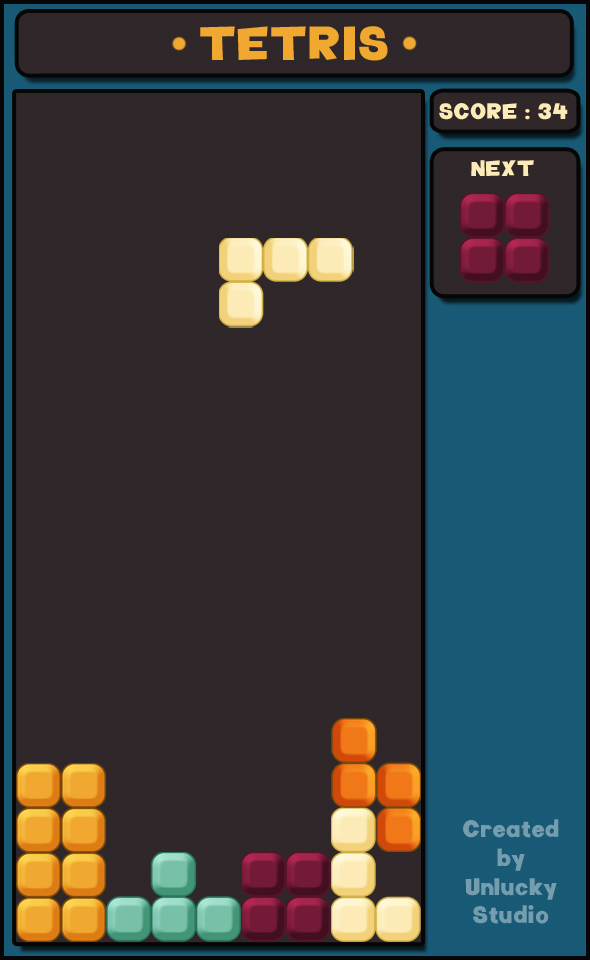 I have used a dark color palette for it. The font used here is Teletoon Lowercase. You can download the font from here. I have also included it in the asset pack. All the assets come with CCo licence. You can edit, share or do anything with them. Hope you guys will like it.
Download the game assets from here.
This pack includes:
Background

Tetris pieces
free for commercial use with a CC0 – Public domain license. No credit required but they are always appreciated. If you use them in any projects. Feel free to comment or email me. I would love to see them in a real game. I can also feature your game on this website. But the game should have at least one level or it can be a demo, if you are creating a commercial game.
Subscribe to my newsletter to get the source files of these assets. You will be able to edit the sprites and create more. You can check out the previous art packs from the list below:
Complete Spaceship Game Art Pack
Complete Breakout Game Sprites Pack
Top down Car Game Sprites Pack
If you have any requests or suggestions do send me your e-mails. Your support always motivate me to provide quality work. If you want to support this mission then please consider donating by clicking here.
Regards,
Sujit Kumar Yadav