How to spy on your boyfriend or girlfriend?
Do you have any girlfriend/boyfriend, on whom you have little doubt. Or you just want to spy on your wife to see whom she is talking to. Then today we presents you a cool trick to hack your partner's mobile phone. Things needed:- 1) An android phone(Victim phone) 2) Android lost application. 3) Any app to hide apps. Go launcher will do the work. Steps:- 1) Install Android lost application on your partner android phone. 2) Open and login with your Gmail id. 3) Hide the application by Go launcher. As simple as that. Now you can easily monitor the cell phone by any computer or any other phone. Android lost can: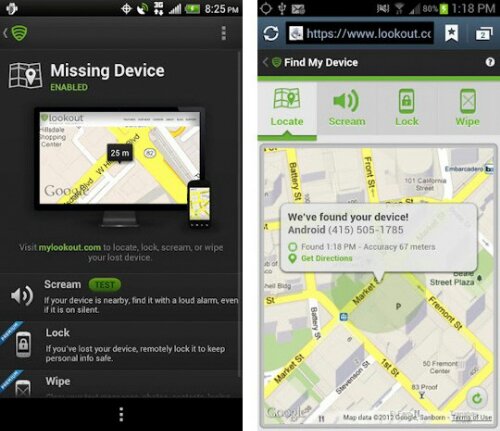 Remotely control your Android phone from the internet or by SMS. Features: * read sent and received SMS messages * wipe phone * lock phone * erase SD card * locate by GPS or network * start alarm with flashing screen * send SMS from web page * message popup * forward calls * remote install * phone status: battery, imei, etc. * remote SMS alarm * remote SMS lock and unlock * remote SMS erase SD card * remote SMS wipe phone * remote SMS APN control * start/stop GPS * start/stop WIFI * hide from launcher * email when SIM card is changed * get call list * take picture with front camera * take picture with rear camera * make your phone speak with text-to-speech * SMS message command * SMS speak command * lock timeout * restore settings on boot * record sound from microphone * start and stop data connection from SMS * start and stop WIFI connection from SMS * content browser prototype It can completely tame a zombified phone. You can easily read her/his smses, call logs etc. It can also records voices and take pictures. Its simple and clean.