Online Income Report #2

Every month I will be publishing my transparent income reports. June was a crazy month. Everything was going fine. I had 10 sales on Amazon in the first 5 days of the month. Suddenly the sales dropped drastically. After the four days of no sale, I checked my book on Amazon and found that a one star review was posted. So I quickly taken down my book from the store and started working on it. I found lots of grammar mistakes. I realized how the reader would be feeling. Sorry for that. I have completely revised it and fixed many stupid mistakes. I am going to e-mail the book to the people who have bought my book from the website. About Amazon, the book will be live soon. I am working on a better kindle edition. But I don't have much money to hire a professional. Kindle is giving me headache. I am not able to format it correctly. It was my main source of income.
June:
Total sales: 16
Money earned:
Amazon :
Amazon.com      – 12.43 USD
Amazon.de         –   1.76 EUR
Website: 21 USD
For the first time, I sold 6 copies on my website. Apart from grammar mistakes, I received a pretty good feedback from a reader. The money earned on Amazon from the previous edition is given to a charity name "Nanhi Kali". It is an NGO for Girl child Education that provides primary education to underprivileged girl children in India. I want to do it once. I have earned half of the money to pay for the web hosting. I saw a growth on my site stats too. But I have a long way to go.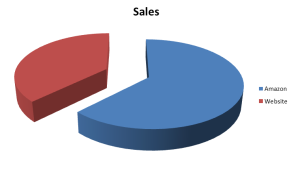 | | |
| --- | --- |
| Amazon | 10 sales |
| Website | 6 sales |
What's next?
I will be working on my second book. There is lots of pressure coming from my parents, who wants me to get a job. They also found a 12 hour job where I will be getting 170$/mo. (approx.). I don't want to do this because I think I can earn more by doing the things I love. Life is hard if you have big dreams. I have messed up my life by taking wrong decisions. I wanted to learn animation but my parents were against this. They wanted me to be an engineer. I completed my engineering last year. I am still jobless. I wasted their money too. Now my parents can't afford 5000$ to get me into an animation institute. I was thinking to start a Kickstarter campaign. But they don't allow such projects. My last hope is also gone. Lots of thoughts are revolving in my head. I don't know what will happen. I can only wish for the better.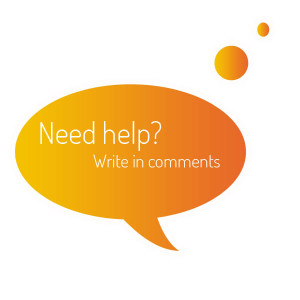 If you have suggestions, advice or simply need help then you can write to us in comments or email at [email protected].