Game Art Giveaway #10 – Ultimate Power Up Items Pack
A 2D game is incomplete if it does not have some cool pick up items to gain special abilities. From the birth of the game, we are using pick up items as a ritual to give the player special moves or powers. Our tenth game art pack is all about it. Ultimate pick up items pack have different type of potions with cool vibrating colors, beautiful set of coins and much more. If your game need cool pick up items, then you will love it.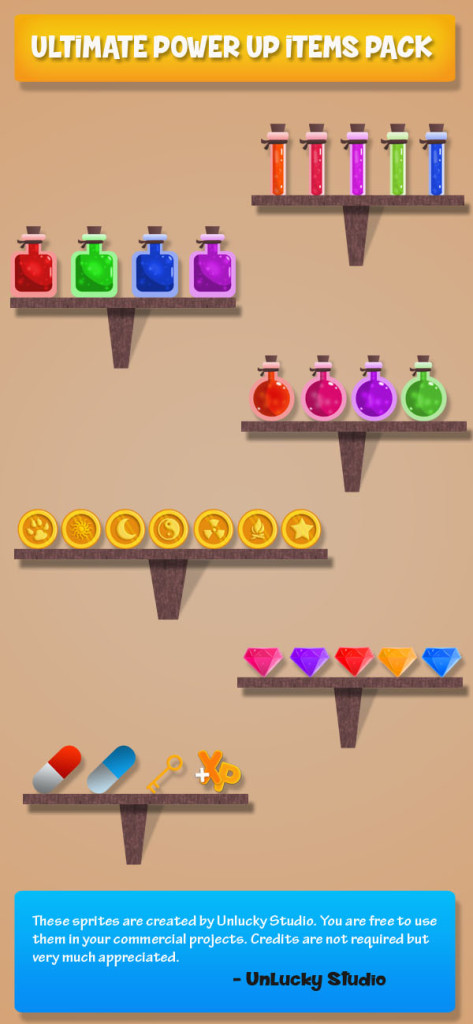 This pack includes:-
1) Total 16 potions (3 different types).
2) 7 different types of coins.
3) 5 different types of diamonds.
4) 2 type of capsules
5) A key and a power up XP sprite.
This sprite pack comes with a CC0 license. You can use them in your personal or commercial projects. Feel free to contact us, if you used them in your game or any multimedia project. We will feature you here. Don't forget to check out our popular sprite packs.
Complete Spaceship Game Art Pack
Complete Breakout Game Sprites Pack
Top down Car Game Sprites Pack
If you have any questions, suggestions or any request, mail us at [email protected]