Online Income Report #4
Every month I will be publishing my transparent income reports. August was a happening month. I received the highest traffic on my website. I also joined many Facebook groups to promote my website and artwork. I published 6 articles and a Platformer Game art pack. It was very praised by some game developers. Thank you all for your loving support. Few months ago, I invested my hard earned money into a game art course. It was worth buying. If you are interested in learning game art then you can checkout my review. In the terms of selling my book, I had no sales on my website. But Amazon Kindle sales were a little better than the previous month. I sold 12 copies.
August:
Total sales: 12
Money earned:
Amazon :
Amazon.com      –  7.88 USD
Amazon.de         –  1.40 EUR
Amazon.co.uk    –  4.32 GBP
Amazon.es          –  4.20 EUR
Total: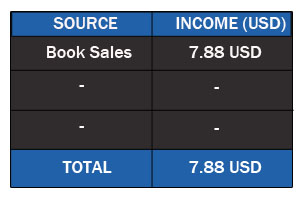 Stats: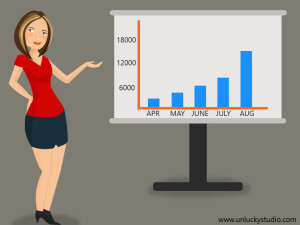 I forgot to introduce my new secretary 'Jenny'. She will be handling my imagination department. Lets move to our traffic stats.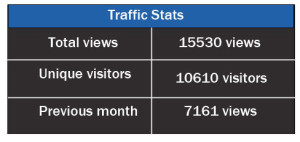 As you can see that our page views has been doubled in a month. Flappy Bird creator Dong Nguyen is back with his new game: Swing Copters  was the top post of the month with 2486 views.
What's next?
I will be concentrating on writing better content and good traffic. I am also working on a plan to create multiple income sources. But I have to learn a lot. So I will not be providing any services now. Here is my income plan: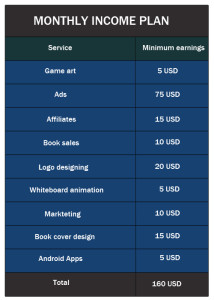 I will be learning them according to the plan. But passive income is still a dream to me. Hope will be my motivation in the future. If you have suggestions, advice or simply need help then you can write to us in comments or email at [email protected].