How to live stream video from one android phone to another?
Today we are adding one more awesome trick to our "Spy on your wife" series. We will show you how can you live stream one camera video to another phone. By this trick you can use one phone to spy a room. The video will be tranferring to another mobile phone via WiFi. The downside of this trick is that you have to be in range of the wifi of that phone. So here is the procedure:-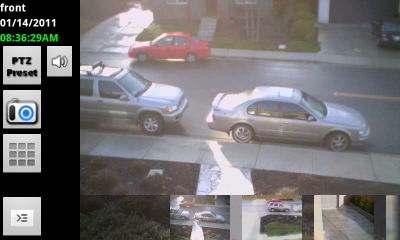 1) Install IPwebcam for Android in one phone. The phone that will be placed in the victim's room.
2) This application automatically turns on wifi hotspot and provide you the ip address of the phone.
3) Safely hide the phone somewhere in the room.
4) Turn on wifi on your phone and search for wifi connection. You will get the connection. Connect to it.
5) Open your default browser and enter that phone's IP address in the address bar.
For example:
http://192.168.4.1:8080
Done. Now you can see the live video stream of the room. Easy isn't it. Happy spying.